We welcome your enquiries. Please click on the button to contact the school with any enquiry. We will pass on to the appropriate person, who will contact you as soon as possible. Alternatively please email the school directly to: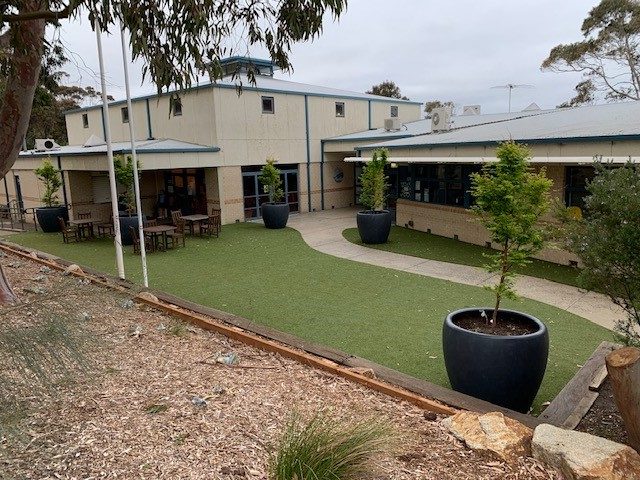 Our School uses "Compass School Manager" and can be accessed by our parents by clicking the link below. We also use the "Compass School Manager" iPhone and Android App to help us communicate more effectively with our Parent/Student community.
https://kunyung-vic.compass.education/
We advise all of our parents/students to install our "Compass School Manager" App.
To install it, just search for Kunyung Primary School "Compass School Manager" in either the Apple App Store, or Google Play Store.
Click here to see policies (A - G)
Click here to see Child Safe Standards Policies
Click here to see policies (H - Z)
IB Policies
Our canteen is now under NEW MANAGEMENT. MAMAS IN THE KITCHEN is a privately operated local business who is all about 'keeping it fresh for you". Our canteen continues to focus on healthy eating and preservative free food. We aim to provide a variety of home cooked menu choices for the students and a freshly baked range of muffins and slices. The canteen operates every school day.
Please see links below for the Over the Counter items available for students to purchase. Also see the link below for the Frequently Asked Questions for online ordering, including what to do when an item is missed in an order. 
Our new management would love for you to follow them on the following social media platforms:
Facebook: https://www.facebook.com/mamasinthekitchen.catering
Instagram: https://www.instagram.com/mamasinthekitchen.catering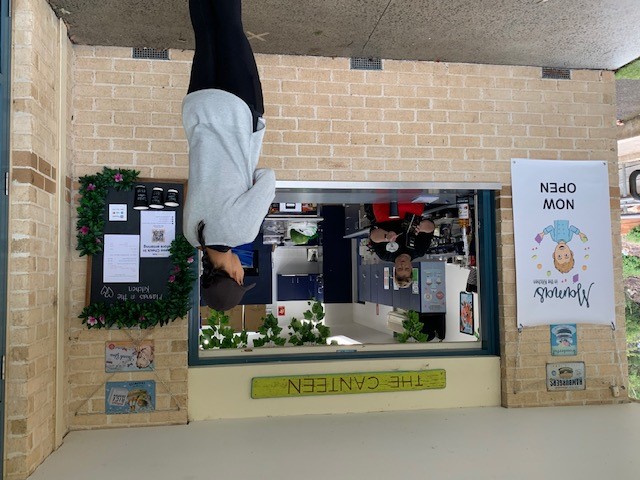 Kunyung Primary School has a First Aid officer on duty at recess and lunch time. Before school, during class time and after school other staff are on call to assist all staff, students and visitors to our school.
During Recess and Lunch students are encourage to speak to the yard duty teachers for minor accidents in the yard before entering the first aid room. All yard duty teachers contact the school office for more serious accidents should they occur.
Medication at School
There are times when children require medication during the day. We are happy to administer medication. Please see the Office staff if you wish medication to be administered. All medication must be stored in the office.
Allergies
Some people are highly allergic to food, bees and insects. Severe cases that have been medically diagnosed are referred to as Anaphylaxis. If your child has been medically diagnosed you must provide the school with an action plan from the doctor and supply the school with a current epipen.
Asthma
This is a very common condition. If your child suffers with Asthma, please supply the school with an Asthma Management Plan and ensure that you student always has their medication with them at school.
Any specific medical plan required for your child requires the teacher, parent, student to complete a Health Care Plan so that all students receive the best care possible.
The Uniform Shop is operated by Peninsula Uniforms & Embroidery and is open on the following days:
Monday – Friday  –  7:30am – 4:30pm
Purchases can be arranged via email to: accounts@peninsulauniforms.com.au.
Payments can be made with Peninsula Embroidery & Uniforms either:
– over the phone or
– by including payment details within the email.
(All prepaid orders will be left at the office for students and/or parents to collect on the following Tuesday.)
A representative from Peninsula Uniforms & Embroidery attends the school every Tuesday between 2.30pm – 4:00pm.
Limited samples and sizes are available at school during these times and orders can be placed directly with the representative. Cheques cannot be accepted. Please see the attached price list for more information.